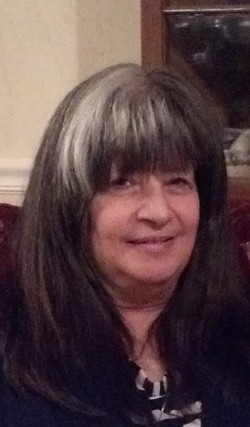 Diana Lynn Schroeder, 61, of Callaway, MD passed away on December 15, 2018 at Pineview Future Care, Clinton, MD. She was born on December 22, 1956 in Washington, D.C. to the late Billy Gerald Milford and Dorothy Hope Vallandingham. After returning from living on Saint Thomas Island in the US Virgin Islands, and then brief stints in Connecticut and New York, she ultimately moved home to St. Mary's County where she resided for 31 years.

Diana raised three children as a single mother showing strength, determination and a very strong work ethic. She loved her children with all her heart, but always made time to look out for others who did not have anyone of their own. Her greatest love and joy was found when she was spoiling her grandson, Logan. She was a member of the National Space Society (a non-profit organization). She loved playing Scrabble and was always up for a game. Her love of space and the unknown made Star Trek her favorite show and she was proud to be a "Trekkie".

Diana is survived by her children: Lindsay Schroeder, Callaway, MD, Evan Schroeder, College Park, MD and Drew Schroeder, California, MD; one grandson, Logan Miesowitz; and her brother Stacey Milford and sister Cheryl Milford, both in Maryland.

Family will receive friends on Thursday, December 20, 2018, from 5:00 p.m. to 8:00 p.m., at Brinsfield Funeral Home, 22955 Hollywood Rd, Leonardtown, MD 20650 with a Mass of Christian Burial celebrated by Father Andrew Royals at 10:00 a.m. on December 21, 2018 at St. Joseph's Catholic Church, 29119 Point Lookout Rd, Morganza, MD 20660. Interment will be held at the Vallandingham Family Farm. Memorial contributions may be made to the National Space Society, 1155 15th St NW #500, Washington, DC 20005. Arrangements by the Brinsfield Funeral Home, P.A.