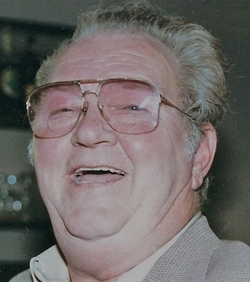 Joseph 'Mick' Hennessy passed away on Dec 16, 2018 at the age of 86. He was born on
October 5, 1932 to Evelyn (Grob) and Wilbur Hennessy in Queens, NY. Growing up in New York he was a fan of the Brooklyn Dodgers until they moved and he then became a Yankees fan. He never forgave them for being traitors.

After high school, he enlisted In the U.S. Navy and received his basic training in Bainbridge, MD. He then completed initial training that led to a life long career in the Navy as an Air Traffic Controller. His duty assignments included Air Stations at Chincoteague, VA, Anacostia, DC, Jacksonville, FL, Kodiak, AK, Brunswick, GA, Guantanamo Cuba, Naples Italy, and finally Patuxent River MD. His sea duty assignments included the carrier USS Kennedy (CV67). He retired in 1980, as a Chief Petty Officer after 30 years of service. After Mick's military service he supported the F-15 project at the Naval Test Center while working for McDonnell Douglas
as a Radio Operator/Ground Controller.

His hobbies included playing softball and bowling. In 1968 he was on the USN bowling team which competed throughout Europe and participated in an inter-service championship tournament in Germany where he bowled a perfect series. In his later years, he took up golf playing along the east coast, often for weeks at a time. Mick was a life time member of the Elks Lodge Post 2092 as well as a member of the American Legion Post 274.

Mick is survived by his daughter, Erin Hennessy of Lusby MD, his son, Wayne Hennessy and grandson, Keagan Hennessy,both of Kittery ME. He is preceded in death by his son, Gary Hennessy. A memorial for Mick will take place at a future date at Arlington National Cemetery. Arrangements by Rausch Funeral Home.