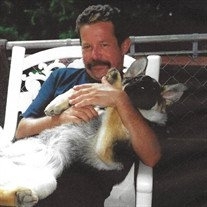 Raymond Thomas Brown, 56, of Hughesville, MD passed away on December 13, 2018 in Culpeper, VA. Raymond was born on July 24, 1962 to the late Raymond Francis and Barbara Mae (Balcomn) Brown.

Raymond was a master elevator mechanic for the Elevator Union #10 with over 35 years' experience and an Honorary Member of the International Union of Elevator Constructors. He was an outdoors man, where he enjoyed everything nature had to offer including, being on the water fishing and crabbing and being in the woods hunting. He enjoyed going to car/truck shows and was a gun enthusiast. He loved all animal especially his two dogs Angel and Sassy. He was a loving grandfather to his four grandchildren.

Raymond is survived by two daughters; Kelly Hurley (Ethan) and Heather Brown, Sister Donna Conley (Robert), four grandchildren; Makenna Hurley, Rory Hurley, Parker Klaus and Ryann Klaus, special niece Shellie Conley, nephew Ronald Bayne and great-nephew Alek Bayne.

Visitation will be on Thursday, December 27, 2018 from 10:00AM until time of service at 12:00PM at Raymond Funeral Service, 5635 Washington Avenue, La Plata, MD 20646. Interment will follow at Trinity Memorial Gardens, Waldorf, MD.