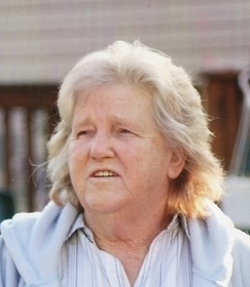 Mary Ann Murphy, 83, a resident of Mechanicsville, MD for 30 years died on Saturday December 15, 2018 at her home. Born in Oraville, MD located in St Mary's County. Mary Ann enjoyed playing bingo with her friends, cards on Friday nights with her husband and spending time with family and friends.

Mary Ann was preceded in death by both parents, Wilmer Norman and Mary Adele Elliott, 2 sisters, Juanita Reist, and Mary Cook, brother, William Norman Elliott, a son Kevin Williams, granddaughter Ashley Nichole Jones and daughter in law Deborah Rose Williams. She is survived by her husband of 42 years David Harold Murphy Sr. of Mechanicsville, MD, sister Geneva Elliott of Charotte NC, son Joseph Wayne Morgan (Felicidad) of California, MD, Kenneth Edward Schumaker (Mona) of Manassas, VA, Charles Francis Williams of Mechanicsville MD, David Jeffrey Williams (Barbara) of Mechanicsville MD, Richard Carroll Williams (Elizabeth) of Mechanicsville MD, Robert Stauart Williams (Deborah) of Mechanicsville MD, Thomas Michael Williams (Lisa) of Deale MD, William Norman Williams (Tammie) Great Falls NC, Paul Lee Williams (Kelly) of Herrick Center PA, Donna Marie Carter (Dwight) of Ward, AR, Joyce Ann Williams (Chris) of Mechanicsville, MD, Steps sons David Harold Murphy Jr. (Sharon) of Mechanicsville, MD and Scott Timothy Murphy of Hagerstown, MD, 36 grandchildren and 34 great grandchildren. Many nieces, nephews and cousins.

Family and friends are invited to celebrate Mary Ann's life on Thursday, December 20, 2018 from 9:00 AM-10:00 AM in the Mattingley-Gardiner Funeral Home Leonardtown, MD where a Funeral Service will be held at 10:00 AM in the Funeral Home Chapel with Deacon Ammon Ripple officiating. Inurnment will be held on Friday, December 21, 2018 at 11:00 AM in Charles Memorial Gardens.