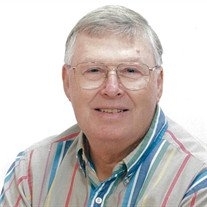 Buddy Earl Dickens, 81, of La Plata, Maryland died at his residence on December 12, 2018. Born on December 14, 1936 in Martinsville, Virginia he was the son of the late Lucille Opal Chesher Dickens and Woodrow Earl Dickens.

Mr. Dickens served in the U. S. Marine Corps until he was Honorably Discharged in 1959 at the rank of Private. He then worked for PEPCO at various plant operations before retiring as a shift supervisor. Mr. Dickens was a member of the Moose, Elks, Son of the American Legion and the Masonic Lodge. He enjoyed playing golf, watching NFL football, especially the Washington Redskins and college basketball, mainly the University of Maryland team.

Mr. Dickens is survived by his wife of 34 years, Sharon L. Dickens; daughter Dianne Newton and her husband Barry Jarvis; step-children Sheri Morrison, Susan Kline and her husband Mark, Tommy Morrison; grandchildren Madeline Kline, Mitchell Kline, Mark Kline and Seth Morrison; brother of Bernard Dickens and his wife Wanda.

A visitation will be held on Wednesday, December 19, 2018 from 11AM to 1PM with Services at 12Noon at Raymond Funeral Service, P.A., 5635 Washington Avenue, La Plata, Maryland 20646. Private interment will take place at a later date. Memorial contributions may be made to St. Columba Masonic Lodge #150, P. O. Box 952, White Plains, Maryland 20695.