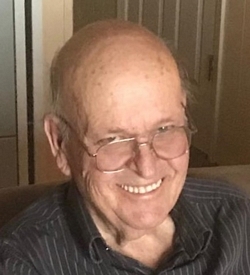 John Thomas Hipsley, 75, of Dunkirk, Maryland passed away in Prince Frederick, MD on December 10, 2018. John was born on February 27, 1943 in Los Angeles, CA to the late John and Josephine Oczkowski Hipsley. John had lived in Calvert County for the past 50 years.

He had been employed as a locksmith and was frequently seen in his Art's Lock Service van heading to assist a customer. John enjoyed woodworking, especially creating beautiful cabinets. He was a member for many years of the Elks Lodge in Prince Frederick. He and his wife participated in Calvert Meals On Wheels for over 40 years and earned an award for their dedication to those in the program. John was known as a great cook and he was invited several times to be a barbecue contest judge. He loved his dog, Shadow and visiting with his family, but his greatest joy was spending time with his wife of 49 years, Sylvia. The couple enjoyed a wonderful life socializing and traveling and Sylvia frequently spoke of his love and devotion to her.

John is survived by his wife, Sylvia; sons, Bruce "Bo" Bobick of Hudson, Florida and Paul Hipsley of Australia; daughter, Loretta Hipsley Yestramski of Chesapeake Beach; sister, Vivian Clark of New Hampshire; grandchildren, Shari Hammond; James Bobick; Nicole (John) Gross; Michael (Cathy) Yestramski; Kelli (Chris) Grant; Patricia (Kenny Fusco) Yestramski; Brenda Yestramski; Steven Yestramski; John Yestramski and Kelly Yestramski, and great-great-grandchildren, Katelyn Casserly; John "JP" Casserly Gross and Giannia Fusco. Memorial contributions may be made to Calvert Meals On Wheels, Inc., PO Box 348, Prince Frederick, MD 20678. Arrangements by Raymond Wood Funeral Home.