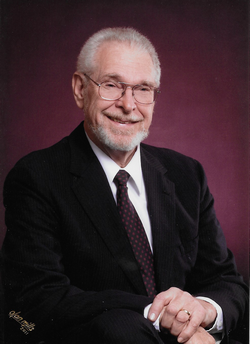 Brack Diamond, 75, of Huntingtown passed away December 8, 2018. He was born March 20, 1943 in Waynesburg, PA to Clyde and Dorothy (Hunt) Diamond. Brack was raised in Rices Landing, PA and graduated from Cumberland Township High School before attending Waynesburg College. Brack married Pamela Blaker on April 9, 1964 and they lived in Arlington, VA and later moved to Huntingtown in 1978.

Brack owned and operated Diamond Container Corporation for 45 years. He was a member of Huntingtown United Methodist Church, Ishi Bow Hunters Club, and The Advisory Board, a group of business owners who shared knowledge and ideas and helped each other with business issues. Brack enjoyed hunting, fishing, playing guitar, old cars, writing, reading, playing golf, and racing cars. He also loved spending time with family and friends, especially his children and grandchildren.

Brack was preceded in death by his son David Diamond, brothers Jack and Clyde Diamond, and sister Delores Diamond. He is survived by his loving wife Pamela B. Diamond of Huntingtown, son Stephen Diamond of Huntingtown, grandchildren Jesse David and Elizabeth Pearl Marie Diamond, sister Doris Miller and brother James Diamond. Arrangements by Rausch Funeral Home.