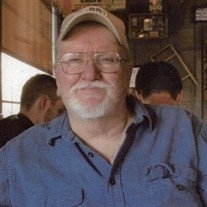 James David Mathieson, 72, of Waldorf, Maryland, died on December 5, 2018 in Tampa, Florida. Born on March 27, 1946 in Washington, DC, he was the son of the late Bertha French Lonas Mathieson and Elwood F. Mathieson. Mr. Mathieson served in the U. S. Air Force for four years until he was Honorably Discharged at the rank of Sergeant. He worked as a Postal Carrier for the U. S. Postal Service. Mr. Mathieson enjoyed card games and spending time with family.

In addition to his parents, Mr. Mathieson was preceded in death by siblings Mary L. McGrath, Catherine Mathieson, and Elwood F. Mathieson Jr.. He is survived by his wife of 37 years, Sandra Kay Mathieson; children Lawrence Mathieson, Cyndi Mathieson, Melissa Dean, and Brian Riley; grandchildren Kelsie Mathieson, Katelyn Mathieson, Nicholas Danvers, Adrianna Danvers, Jordan Danvers, Breanna Riley, Taylor Riley, Sean Riley and Jonathan Butts; brother Robert D. Mathieson and his wife Diane; sister-in-law Linda Mathieson.

Family and friends to gather on Saturday, December 15, 2018 from 2PM to 5PM with a service at 4PM at Raymond Funeral Service, P.A., 5635 Washington Avenue, La Plata, MD 20646. Interment at a later date. In lieu of flowers, memorial contributions may be made to Wounded Warriors Project, P. O. Box 758516, Topeka, KS 66675-8516.