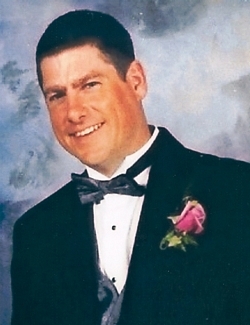 Scott Andrew Lyons, 51, of Waldorf, MD passed away on December 9, 2018 at Inova Fairfax Hospital in Falls Church, VA. Born in Silver Spring, MD on October 14, 1967 to John and Sylvia Lyons, Scott is also survived by brothers, Sean Lyons (Lara Tucker), David Lyons (Michelle) and Dan Lyons (Stacy); and sister, Michele Frederick (RL).

Scott was a graduate of La Plata High School. He was employed by the International Union of Elevator Constructors as an elevator machinist. Scott enjoyed fishing and boating. He also liked cars and was an avid Washington Capitals fan.

The family will receive friends from 5:00PM to 8:00PM on Thursday, December 13, 2018 at Arehart-Echols Funeral Home, PA (211 St. Mary's Ave., La Plata, MD); A Funeral Mass will be held at 10:00AM on Friday, December 14, 2018 at Sacred Heart Catholic Church (201 St. Mary's Ave., La Plata, MD); Interment to follow at Resurrection Cemetery (8000 Woodyard Rd., Clinton, MD).