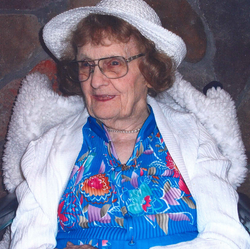 Dorothy Agnes Schindler, 98, of Hollywood, MD passed away on December 10, 2018 at Genesis Healthcare in Waldorf, MD. She was born on March 12, 1920 in Dameron, MD to the late Clarence M. Aud and Estelle Agnes Combs Aud.

Dorothy was a lifelong resident of St. Mary's County. She was born and raised on her family farm; a farm girl from the start who loved being outside, working her family's land, and taking care of the animals. Together with her husband, William, they purchased their own farm, which Dorothy tended to for most of her life. She especially enjoyed spending time in her garden. Dorothy was devoted to the Catholic faith and attended Mass every Sunday. She was a great mother raising her four children, as well as a kind, nurturing grandmother to her six grandchildren. She truly enjoyed spending time with her family and taking care of everyone.

Dorothy is survived by her children, William Schindler of Hollywood, MD and Patti Thiel (John) of Waldorf, MD; her brother, John Aud of Park Hall, MD; six grandchildren, five great-grandchildren, and many extended family and friends. In addition to her parents, she is also preceded in death by her husband, William C. Schindler, her daughter, Joanne Guyther; son, David Schindler; and her siblings: Marie Trossbach, Frances Trossbach, Edna Trossbach, Myrtle Abell, Mary Schindler, Bernice Aud, Clarence Aud, Jr., Combs Aud, Matthew Aud, Tommy Aud, and Theresa Trossbach.

Family will receive friends on Sunday, December 16, 2018, from 2:00 to 4:00 p.m., with prayers recited at 4:00 p.m., at Brinsfield Funeral Home, P.A., 22955 Hollywood Road, Leonardtown, MD 20650. A Mass of Christian Burial will be celebrated by Pastor Raymond Schmidt on Monday, December 17, 2018 at 10:00 a.m. at St. John Francis Regis Catholic Church, 43927 St. John's Road, Hollywood, MD 20636. Interment will follow in the church cemetery.

Serving as pallbearers will be Nathan Schindler, David Guyther, Jason Humphrey, John Payne II, John David Thiel, Joe Trossbach. Memorial contributions may be made to Hospice of St. Mary's, P.O. Box 625, Leonardtown, MD 20650. Arrangements by the Brinsfield Funeral Home, P.A.