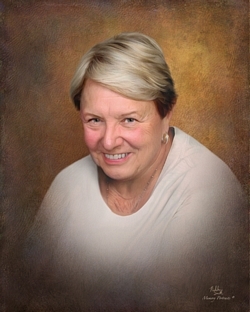 Teresa (Terrie) J. McClintock, 75, of Hughesville, MD passed away on December 6, 2018 at the Hospice House of Charles County. Born in Uniontown, PA on July 15, 1943 to the late Albert and Elizabeth Slampak, she is also preceded in death by her husband, Clyde (Moe) McClintock; brother, Ronald Slampak; and sister, Eileen Monaghan. Terrie is survived by her brother, Gerry Slampak; daughter, Erin Hoffman (Eric); grandchildren, Aidan and Logan Hoffman; and best friend, Joyce Grote.

Terrie was employed by the National Association of Letter Carriers (NALC) from February 1977 to September 2000, retiring as the Executive Secretary to the President of the NALC. She was an active member of Immaculate Conception Church, Immaculate Conception Angels and St. Vincent DePaul Society. Terrie enjoyed spending time with family and friends, book club, quilting, sewing, and doing service projects. We will miss her spirit, her laughter and her smile, yet her presence will forever remain in the hearts of those who loved her and in the lives she touched.

The family will receive friends at Immaculate Conception Church (28297 Old Village Rd., Mechanicsville, MD) on Tuesday December 11, 2018 at 9 AM, where a Funeral Mass will also be held at 10 AM. Interment will follow in Trinity Memorial Gardens (3221 Mattawoman-Beantown Rd., Waldorf, MD). In lieu of flowers and in memory of Terrie, the family requests spending quality time with your family, performing an act of kindness, and practicing forgiveness. Arrangements by Arehart-Echols Funeral Home.