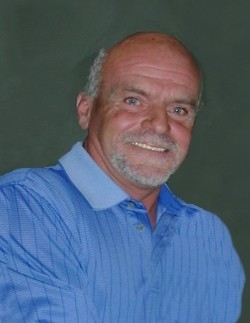 Thomas (Tommy) Roland Langley, 57, of Great Mills, MD passed away on December 3, 2018 at home surrounded by his loving family. He was born on September 7, 1961 in Leonardtown, MD to the late Francis Vernon (Jake) and Dolores Jane (Hutson) Langley. Tommy was employed by BAE Systems for over 32 dedicated years, as an Electronic Mechanical Technician. Prior to BAE, he worked as an electrician and a heavy equipment operator.

Tommy loved the outdoors, and was an avid hunter. He spent a lot of his time working on projects around the home and on the farm. Great pride was taken in everything he did, and it showed in the quality of the finished product. Tinkering on old cars and tractors was a hobby he enjoyed.

The times Tommy spent with his family and friends, were cherished by many. There was love in his voice and a smile on his face, when he told stories of his adventures as a child growing up on the Langley farm. Family values and hard work stayed strong with him, his entire life. Tommy and Wanda worked side by side, both at home and work. They looked forward to their annual Ocean City get-away, as a special time to enjoy the sun, beach and boardwalk.

Thomas is survived by his fiancée, Wanda Mellies of Leonardtown, MD; and his brother, Michael Troy Langley, Sr. and sister-in-law, Faith Wathen, and niece Elizabeth Kandler, all of Great Mills, MD.

Family will receive friends for Thomas' Life Celebration on Monday, December 10, 2018 from 5:00 to 8:00 p.m., with Prayers at 7:00 p.m. at Brinsfield Funeral Home, P.A., 22955 Hollywood Road, Leonardtown, MD 20650. A Mass of Christian Burial will be held at 10:00 on Tuesday, December 11, 2018 at Holy Face Catholic Church, 20408 Point Lookout Rd, Great Mills, MD 20634 with Interment immediately following.

Pallbearers will be Carl Edwards, Wade Norris, Danny Langley, Lyle Long, Ralph Heard and Elliott Kandler. Honorary Pallbearers are David Tennyson, Troy Norris, Julian Schwab and Timothy Ridgell. Memorial contributions may be made to Holy Face Church, 20408 Point Lookout Rd, Great Mills, MD 20634; or Hospice of St. Mary's, P.O. Box 625, Leonardtown, MD 20650. Arrangements by the Brinsfield Funeral Home, P.A.