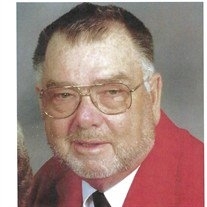 Richard (Andy) Lee Anderson, 82, of Waldorf, Maryland passed away on Saturday, November 24, 2018. He was born on January 22, 1936 in Barboursville, West Virginia to the late Robert Woodrow Anderson and Aileen Gordon (Arthur) Anderson. In addition to his parents, he is preceded in death by his sister, Elizabeth Jean Orihood.

Richard served his country in the United States Navy from 1954 to 1958 and the US Navy Reserves from 1958 to 1962. He was stationed in Hawaii and loved talking about his time in the Navy. After his time in the service, he went to work with Potomac Electric Power Company where he worked as an electrician until he retired. Richard loved sports. He played basketball, softball and was a little league umpire and high school football referee for many years. When he wasn't working, he spent his time bowling, fishing and building things out of wood from children's toys to furniture. Upon retirement, he spent a lot of time working in the yard and armchair refereeing the Washington Redskins. He was a husband, father, grandfather, great-grandfather, uncle and brother.

Richard is survived by his wife of 61 years, Martha Bateman Anderson; daughters Barbara Cook (Marshall); Anne Martin-Morgan; Janice Garner (Mark); Mary Windsor (Joe); his brother Danny Anderson; 16 grandchildren and 11 great grandchildren.

Visitation will be held at Raymond's Funeral Chapel on Tuesday, December 4, 2018 from 2:00PM to 4:00PM and from 6:00PM to 8:00PM. A funeral service will be held at Calvary United Methodist Church, 3235 Leonardtown Road, Waldorf, MD 20601 on Wednesday, December 5, 2018 at 11:00AM. Interment to follow at Oakland Cemetery, Waldorf, MD.