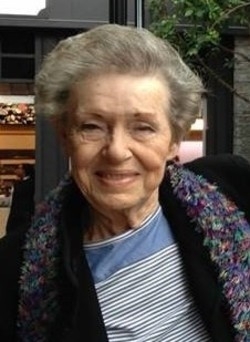 Joyce N. Ballou, 79, resident of WPB, Florida, passed away on November 18, 2018 at the home of her daughter in California, Maryland. She was born and raised in the Washington, DC area before moving to West Palm in 1979.

She was an extremely skilled legal secretary. In 1981, she began working at St. Mary's Medical Center where she remained for 22 years until she retired. She later worked part time at the Palm Beach Convention Center and volunteered every Sunday at Palm Beach International Airport. She made many close friends through her work. She enjoyed traveling with her second husband, Don, and loved being an active grandmother.

She will be greatly missed by all that were close to her and leaves behind her sister, June Grove (Bill), son, John Ballou Jr., daughter, Liz Ballou (Richard Breck), grandchildren, Julie and Sarah Heying and Krista and David Ballou.

There will be a remembrance gathering of friends and family in Maryland on December 15th. Arrangements by the Brinsfield Funeral Home, P.A.