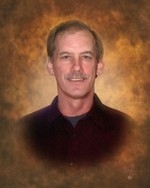 David Wilton Watts, 63, of Hollywood, MD passed away on November 16, 2018 in Leonardtown, MD. Born on June 11, 1955 in Leonardtown, MD he was the son of Francis Wilton Watts of California, MD and the late Mary Margaret Combs Watts. David was the loving husband of Mary Ellen Watts of Hollywood, MD, whom he married on January 11, 1974.

David is survived by his daughter Jennifer R. Watts of Hollywood, MD, and 1 grandchild Shane B. Washington. As well as, siblings Joseph F. Watts, and Kenneth R. Watts. He is preceded in death by his son David W. Watts, Jr., and 2 brothers, Dennis L. Watts and Joshua C. Watts.

David was a lifelong St. Mary's County, MD resident. He graduated from Great Mills High School in 1973. David worked for PEPCO/ Mirant as a Chemical engineer for 34 years, retiring on June 30, 2010. Funeral Services will be private. Arrangements by Mattingley-Gardiner Funeral Home.