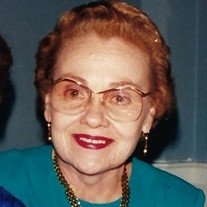 Mary Josephine Carroll, 83, of Waldorf, MD Passed away on November 16, 2018 at Genesis Waldorf Center. Mary was born on December 23, 1934 in Brooklyn, NY to the late John and Mary Yowell. Mary was a Registered Nurse having worked at Physicians Memorial Hospital, La Plata, MD and Charles County Nursing Center, La Plata, MD where she was a Nursing Supervisor at both. Mary was dedicated to the patients and her staff, making sure that they were cared for and treated the way they should have been. Mary's life revolved around her family and work.

In addition to her parents Mary was predeceased by her brother, John Yowell, sister, Joan Gralton and niece, Linda Geyer. Mary is survived by her son, Sean Carroll; daughter, Kelly Carroll and her fiancée David Reulet; 2 grandchildren, Theresa Marie Devine and Madison Reulet, three great-grandchildren, Matthew, Nicholas and Samuel Devine and many nieces and nephews.

A Memorial gathering will be on Saturday, December 1, 2018 from 9:00AM until time of Memorial Service at 10:00AM at St. Peter's Catholic Church, 3320 St. Peter's Drive, Waldorf, MD 20601. Inurnment will follow at Resurrection Cemetery, 8000 Woodyard Road, Clinton, MD 20735. Memorial contributions are requested to Charles County Humane Society, P.O. Box 1015, Waldorf, MD 20604 and/or Purple Heart. Arrangements by Raymond Funeral Service.