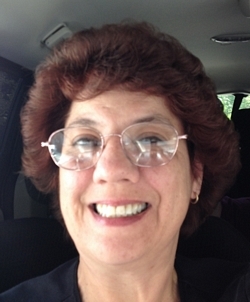 Born November 11, 1969 in Cheverly, MD to Gloria and Robert Canter. She married Barry Lee Webb, Jr. August 11, 1990 and had her first child, Charles Manford Webb in January of 1992. She then gave birth to her daughter April Charlotte Webb in November of 1994. Later she gave birth to her youngest child Barry Lee Webb III in January of 2001. "Mom was a beautiful woman with a heart of gold and a soul to match" -April.

She was a loving mother, devoted wife and caring daughter that has left this world a better and richer place in her absence. She enjoyed the small things in life; fishing, reading, especially love novels, spending time with her husband and children, but also spoiling her grandchildren. Her smile could light up a room and her laugh was contagious. She kept a reserved stature with an open heart and as a caring provider with so few words a person could only dare to imagine just how much she meant to the people that were lucky enough to have known her. She will be missed dearly and even though her final chapter has ended, her story will live on in the pages of others books. We love you Mom.

Charlotte is survived by her husband Barry Lee Webb, Jr. of North Beach, children Charles Manford Webb of North Beach, April Charlotte Webb Horn and husband Shane of Chesapeake Beach and Barry Lee Webb III and fiancée Tina of North Beach, grandchildren Shane Mathew Horn, Jr. and Jackson Lee Horn, mother Gloria Jean Dove Canter Haws and husband John of Deale and sisters Rebecca Ann Branham and husband Tim of Pasadena and Theresa Denton of Virginia. She was preceded in death by her father Robert Joseph Canter and grandparents Charlotte and Charles Dove. Arrangements by Rausch Funeral Home.