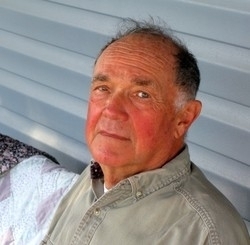 John Allan Moulds, 80, of Leonardtown, MD passed away Wednesday, November 14, 2018 at his home surrounded by his loving family. He was born on February 6, 1938 in Deadwood, SD to the late Donald Everett and Ida Gambaiana Moulds. In 1962, John married his beloved wife, Jean Ellen Moulds in Canton, OH. Together they have celebrated over 56 wonderful years of marriage.

He was employed by Fairfax County Public Schools as a dedicated and caring teacher until his retirement in 1989. In retirement he was an instructor in Math for the Community College of Southern Maryland for many years. His hobbies included woodworking, painting, and gardening. Every year he had large, beautiful rose and gardens. He was an active volunteer with First Saints Community Church Soup Kitchen for over 20 years. He and his wife loved to travel and took many wonderful vacations together, including a trip to Africa and France. He was a long time member of First Saints Community Church and the Elks Lodge.

In addition to his beloved wife, John is also survived by his sons, John Andrew Moulds (Patti) of Encinitas, CA and Thomas Everett Moulds (Danielle) of St. Inigoes, MD; his grandchildren, Everett Dene and Alexander Thomas Moulds; and many extended family and friends. In addition to his parents, he is also preceded in death by his brother, Donald George Moulds.

All services will be private. Memorial contributions may be made to Hospice of St. Mary's, P.O. Box 625, Leonardtown, MD; First Saints Community Church, Loaves & Fishes, Leonardtown, MD 20650 and Leonardtown Volunteer Rescue Squad, P.O. Box 299, Leonardtown, MD 20650. Arrangements by the Brinsfield Funeral Home, P.A.