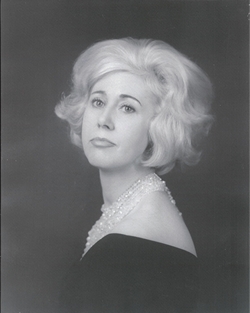 Catherine B. "Gaw" Wood, 98, of Solomons, MD passed away on September 21, 2018 at the Burnett Calvert Hospice House. Born March 14, 1920 in Solomons, MD, she was the daughter of the late Aleck Bradburn and Ida (Gatton) Bradburn.

Catherine is survived by her daughter, Sandra Phillips of Glen Burnie, MD; her grandson, Kevin Phillips of Owings, MD; five great-grandchildren; and her God Daughter, Amy Quade. She was preceded in death by her husband, Harvey Eugene Wood; her brothers, Benjamin, Samuel, Emory and Percy Bradburn; and sisters, Anne, Alice and Jenny.

Catherine was the owner and operator of the P&W Gift Shop in Prince Frederick, MD. She was always giving. She loved to bake and send her goods to others. Services were private. Memorial contributions may be made to Calvert Hospice, P.O. Box 838, Prince Frederick, MD 20678. Arrangements by Rausch Funeral Home.