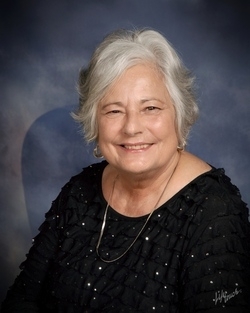 Janice Marie Esler passed away in her home on November 13, 2018 in the company of her loving husband Kenneth and four children Tamara, William, Tara and Kenneth, Jr. Janice was born on July 28, 1946 in Hoboken, New Jersey to William and Josephine Adamsky. Janice continued to reside in New Jersey for the first seven years of her life, spending some of the most treasured years of her childhood living in a house on Greenwood Lake with her mother and father.

When Janice was seven, she and her parents moved to Bettendorf, Iowa. She attended parochial schools in Bettendorf. After graduating from high school, Janice attended the University of Iowa to study nursing. There she met her future husband, Kenneth Esler, whom she married the day after she graduated. Janice and Kenneth moved back to Bergen County, New Jersey, where they raised their four children.

During this time, Janice also earned a second Bachelor of Science degree in Computer Science. The Esler family moved to Clarksville, Maryland in 1992 and then settled in Leonardtown in 2010. Janice had a diverse and fruitful career, first in obstetrics nursing. After several years as a full-time stay-at-home mother during her children's formative years, she returned to the workforce in computer software development at UPS and GEICO.

Janice was a deeply committed Catholic whose faith informed her every word and action. She was a devoted wife and a lovingly supportive mother. Janice treasured time with her husband Kenneth, with whom she celebrated fifty years of marriage in June, 2018, as well as with her children and grandchildren. She was a fervent supporter of the Catholic community and a dedicated member of Ladies of Charity, as well as an Extraordinary Minister of Holy Communion.

During the last five years of her life, Janice battled ovarian cancer. She approached this disease like everything in life with determination, unwavering faith and trust in God, patience, love and personal dignity. Janice always put others first in her life. During her prolonged fight with cancer, Janice's focus on her family and friends never ceased.

Janice is survived by her loving and devoted husband, her four children and their spouses, and twelve grandchildren. Janice's family will receive friends at her Memory of Life Celebration to be held at the Brinsfield Funeral Home in Leonardtown, Maryland on Saturday, November 17. The celebration will be from 5:00 PM to 8:00 PM, with a prayer service at 7:00 PM. Janice's funeral Mass will be held on Sunday, November 18 at 4:00 PM at St. Aloysius Gonzaga Church in Leonardtown, MD. (This Mass will satisfy the Sunday obligation.) Arrangements by the Brinsfield Funeral Home, P.A.