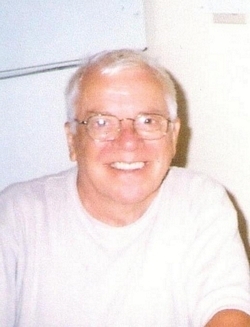 Lester L. Ward Sr., 90, of Annapolis, MD and formerly of Deale, MD passed away on November 14, 2018 at Solomons Nursing Center, Solomons, MD. Born July 14, 1928 in Tracy's Landing, MD, he was the son of the late Luther Leroy Ward and Alice Lillian (Clark) Ward. Lester graduated from Southern High School in 1945 and from Annapolis Business School in 1948. He served in the U.S. Army from 1951 to 1953 and was a computer programmer for Amtrak for over forty years retiring in 1989.

Lester is survived by his children, Laura K. Ward of Annapolis, MD, Mary C. Dindino (Tony) of Prince Frederick, MD, Michael S. Ward (Elaine) of Annapolis, MD, Lester L. Ward, Jr. (Donna) of Huntingtown, MD and Jean Anne Jewell (Ed) of Friendship, MD; ten grandchildren; and ten great-grandchildren. He was preceded in death on October 13, 2009 by his wife Jean Anne Ward whom he married on November 23, 1950 in Annapolis, MD.

A Memorial Service will be held on Saturday, November 17, 2018 at 2:00 p.m. at St. James' Parish, 5757 Solomons Island Road, Lothian, MD 20711. Interment will be private. Memorial contributions may be made to the Charcot-Marie-Tooth Association, P.O. Box 105, Glenolden, PA 19036, https://www.cmtausa.org/donate/make-a-donation/. Arrangements by Rausch Funeral Home.