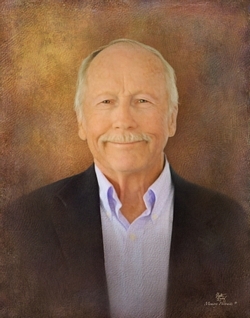 Richard Nelson Williams, 82, of Newburg, MD died peacefully at home on November 10, 2018 surrounded by his family. Born in Washington, DC on April 11, 1936 to the late Harry and Muriel Williams, he is also preceded in death by his brother, Albert Williams. Richard is survived by his loving wife, Helen; sons, Jason Williams, Sr. (Kim) and Neal Francis Williams; daughters, Barbara Ann Williams-Potter (Russell) and Tamara Lee Cavey (Richard); brother, Dick Rice; sister, Lee Shook; niece, Rith Ann Lavis; nine grandchildren and seven great grandchildren.

Richard served in the US Army and was a retired steamfitter (Local #602). An active member of the Hughesville Baptist Church, he helped build the church and launched their food pantry. Richard was a pilot and had a passion for airplanes. He also enjoyed old cars, refurbishing antiques and watching the Redskins. Above all, Richard loved spending time with his family and his grandchildren were the apple of his eye.

The family will receive friends on Monday, November 19, 2018 from 9:30 until 11:30AM at their home (12568 Rock Point Rd., Newburg, MD 20664) where a Funeral Service will be held at 11:30AM. Interment to follow at MD Veteran's Cemetery (11301 Crain Hwy., Cheltenham, MD 20623). In lieu of flowers, the family suggests donations be made to Hughesville Baptist Church Food Pantry (8505 Leonardtown Rd., Hughesville, MD 20637).