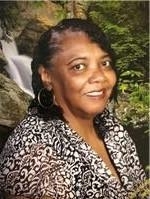 Mary Frances Courtney-Hudson, 77, of Lexington Park, Maryland passed away November 11, 2018. She was born October 2, 1941. Her parents were Elsie Frances Berry and Joseph Edward Berry, and her biological father was Francis Briscoe. Mary was also affectionately known by most as Mary Frances. Mary was educated within the St. Mary's County school system, which also included Cardinal Gibbons.

Mary was joined in Holy Matrimony to Samuel (Sam) Arthur Hudson on March 4th, 1971. Since Sam was in the Navy and stationed at Patuxent River, Maryland, their married life began in Lexington Park, Maryland. They also lived in Jacksonville, Florida, but later moved back to Lexington Park, Maryland. A while after Sam retired they moved back to Sam's home in Cleveland, Ohio, where they spent most of their married life. Deciding as she got older, Mary wanted to be home near her family, she moved back to Lexington Park, Maryland.

Mary loved spending time with her family. Especially dear to her were her children, grandchildren and great grandchildren whom she referred to as her pook-a-poo. She cherished all of her brothers and sisters whom she helped guide. Mary enjoyed and looked forward to family gatherings at Christmas, Thanksgiving, Easter and every celebrated special occasion.

When she was younger, Mary enjoyed gathering all of her grandchildren, some nieces and nephews for the summers in Cleveland, Ohio. She enjoyed gardening and taking special care of her yard. She loved decorating at home. Mary didn't bake so much but she loved her sister Jackie's bread pudding and her brother Michael's brownies. As she got older, Mary took comfort in reading her bible.

In addition to her parents, she was also preceded in death by her daughter, Betty Ann Smith; her brother, Herbert Lee Courtney and her sister, Jane T. Harrell. Mary leaves behind her husband of 47 1/2 years, Samuel Arthur Hudson; two daughters, Renee D. Brooker (Jerry) of Cleveland, Ohio and Juanita B. Commodore (Curtis) of Lexington Park, Maryland; five grandchildren, Rick Smith (Laci), LaToya Sewell, Andrew Sewell, DeAnthony Young and Monchele Young; 12 great grandchildren and one great, great grandchild, all of Lexington Park, Maryland.

Also remaining are her siblings, Joseph Berry, Jr. (Pam) of La Plata, Maryland, Agnes James (Steve), Dinnette Briscoe (Michael), Linda Berry, Michael Berry and Wayne Berry (Lisa) all of Lexington Park, Maryland and one aunt Sarah Ann Butler of Oakville, Maryland. Mary also leaves to mourn her memory a host of nieces, nephews and cousins.

Family and friends will unite on Saturday, November 17, 2018 for visitation at 10:45 am until Mass of Christian Burial at 12 noon at Immaculate Heart of Mary Church, 22375 Three Notch Rd, Lexington Park, MD 20653. Interment to follow in the church cemetery. Arrangements by Briscoe-Tonic Funeral Home.