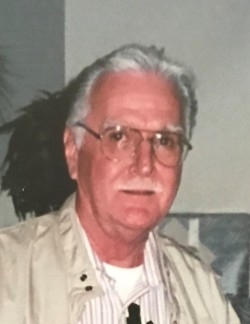 Frederick Joseph Hayghe, 79, of White Plains, MD passed away on Tuesday, November 6, 2018 at Charlotte Hall Veterans Home, in Charlotte Hall, MD. Frederick was born on March 16, 1939 to Dorothy Bond Fuller Hayghe and Joseph Herbert Hayghe in Washington, DC.

Frederick served in the U.S. Marine Corps from November 1961 to November 1963, where he attained the rank of lance corporal. He worked for the New York Police Department, and was a vehicle and airplane mechanic.

In addition to his parents, Frederick was predeceased by his wife, Mary Elizabeth Johnson Hayghe; his brother, David Gary Hayghe; and sisters, Dorothy Janis Tingler and Elizabeth Ann Hayghe Morales.

Frederick is survived by his sons, Kirk Kanuina'avao Hayghe and Joseph Frederick Hayghe; his daughters, Becky Naninohea Hayghe Titcomb, Sharon U'inohea Hayghe Montez, June Kuhilani Hayghe Keewe, and Kathy Lynn Hayghe Mendoza; his brother, William Roland Hayghe; 23 grandchildren and 37 great-grandchildren.

All services will be private. In lieu of flowers, memorial contributions may be made to the Charlotte Hall Veterans Home, 29449 Charlotte Hall Road, Charlotte Hall, MD 20622. Arrangements by Brinsfield Funeral Home, P.A., Charlotte Hall, MD 20622.