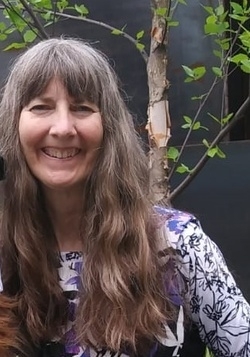 Mrs. Brenda Lee Bassford died peacefully surrounded by her closest family and friends on November 5th 2018 at the age of 58. Brenda is survived by her two daughters, Annie Bassford and Ruby Bassford, as well as her step-son Charlie Bassford and her three grandchildren, Katie Bassford, Chelsea Bassford and Liam Bassford. She is also survived by her two brothers, Edward and Steven O'Neil. She is preceded in death by her husband Charles Carroll "Charlie B" Bassford, her sister Pamela, and her parents Beverly and Roderick "Stubs" O'Neil.

Brenda was born on February 13th, 1960 in St. Inigoes, MD to Beverly and Roderick O'Neil. She graduated from Frostburg University with an undergraduate degree in Elementary Education and a Master's in Curriculum Planning from Western Maryland. She was married to her husband, Charlie B, for over 30 happy years. Her children remember her as an incredibly loving, patient, kind, and giving mother who encouraged all of their endeavors.

Not only was she remembered this way to her close family and friends, but also she was remembered as an outgoing and dedicated community member. Brenda was accomplished as an amazing educator for 30 years, loved and taught by many, at Ridge Elementary and Hurlock Elementary. She was honored by the American Legion as Teacher of the Year, recognized for her dedication and passion for changing the lives of her students.

Additionally, Brenda was an active member of the American Legion, Post 255, and Trinity Episcopal Church in St. Mary's City. She loved to travel and spend her free time at the beach. She loved chocolate ice-cream, would start a conversation with anyone who happened to walk by and is remembered for her beautiful smile and long hair.

A funeral in her honor is scheduled for Tuesday, November the 13th, 2018 at Trinity Episcopal Church, 47444 Trinity Church Road, St. Mary's City, Maryland 20686. Visitation will begin at 9:00AM until 11:00AM with a service at 11:00AM. The Burial service will follow and will be officiated by Fr. John Ball, where a reception will immediately follow. All are welcome to attend and celebrate Brenda's life.

The following will serve as pallbearers: David J Blacker, Timothy T Blacker, Jeffery S Blacker, Kevin J Blacker, William S Conger, and Michael A Bassford Sr. In lieu of flowers, please send donations to Trinity Episcopal Church for all of their support. The family would also like to thank her various doctors and caregivers for their love and care for her. May she find peace in eternal life. Arrangements by the Brinsfield Funeral Home, P.A.