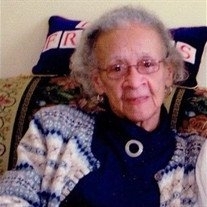 Gretta Marie Manning, age 89, of Waldorf, Maryland (formerly of Huntingdon, Pennsylvania), died October 31, 2018 at Clinton Nursing and Rehabilitation Center. Gretta was a Social Worker with the Agency on Aging in Pennsylvania and a member of St. John's Episcopal Church in Huntingdon, Pennsylvania where she served on the Vestry. She had a B.S. Degree in Social Work and was a Board Member for Habitat for Humanity. She also enjoyed reading and shopping.

She was the daughter of Edgar Smith and Alice Day. In addition to her parents, she is also predeceased by her husband, Charles Edward Manning and her daughters, Alice Y. Lipscomb and Pamela Jo Lundsford. She is survived by her son, Cameron A. Manning (Sue); her grandchildren, Geoffrey, Jessica, Cassidy, Samantha, and Collin; and her great grandchildren, Joshua, Justin, and Jonah.

Funeral Services and Interment are planned at a later date at Huntingdon Memorial Gardens in Huntingdon, Pennsylvania. In lieu of flowers, the family requests contributions to Habitat for Humanity, 1605 Moore Street, Huntingdon, Pennsylvania 16652. Arrangements by Raymond Funeral Service.