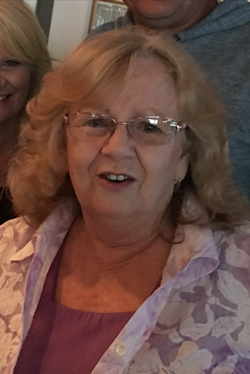 Geraldine Gladys "Gerri" Pardoe, 72, of Lusby, MD passed away on October 24, 2018, at her residence. She was born on September 22, 1946, in Prince Frederick, MD to the late Gladys V. and Eugene L. Pardoe of Lusby, MD. Gerri, a lifelong Calvert Co. resident, graduated from Calvert High School in 1964 and went on to work at Super Fresh as a Clerk for 22 years.

Gerri is survived by her children, Steven Ostenso of Lusby, MD and Kimberly Wall of Waldorf, MD; brother, David Pardoe of Broomes Island, MD; grandchildren, Brittany Johnson of Jacksonville, FL, Branden Johnson, and Samantha Johnson both of Lusby, MD and great-grandson, Noah Wills of Lusby, MD. She was preceded in death by her parents and a granddaughter, Arielle Bowen Hinefelt.

The family will receive friends on Friday, November 2, 2018, from 1:00-2:00 PM in the Rausch Funeral Home, 20 American Lane, Lusby, MD. A Life Celebration Service will be held at 2:00 PM in the funeral home chapel with Pastor Brian Berger officiating. Interment will be private. In lieu of flowers the family has asked for contributions to be made to the Alzheimer's Association, National Capital Area Chapter, 3701 Pender Drive, Suite 400, Fairfax VA 22030. Arrangements by Rausch Funeral Home.