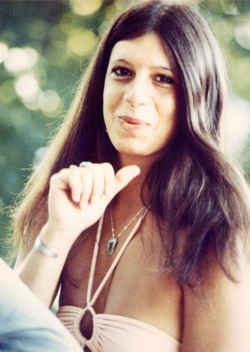 Janice Montella Tall "J-Bird" Brown, 63, of Lusby, MD passed away on October 18, 2018 at her residence. She was born on July 27, 1955 in Linenhurst, NY to the late Agnes and Vincent Montella. She was the loving wife to Leigh Brown whom she married on September 12, 2015 in Lusby, MD.

Janice graduated from Herndon High School and moved to Calvert County soon thereafter. She was a Certified Nursing Assistant in the Southern Maryland area. She loved art, both as an artist and a collector. She also loved The Greatful Dead, but most of all she loved spending time with her grandchildren Bella and Christopher.

Janice is survived by her husband Leigh Brown of Lusby, MD; children, Maxwell Tall of South Florida, and Madilyn Tall of Lusby, MD; grandchildren, Bella and Christopher; and brother, Vincent Montella of Florida.

The family will receive friends on Friday, October 26, 2018 in the Rausch Funeral Home Chapel, 20 American Lane, Lusby, MD from 10:30am until the start of funeral services at 12:00 Noon. Interment will follow in the Solomons United Methodist Cemetery, Solomons, MD. Arrangements by Rausch Funeral Home.