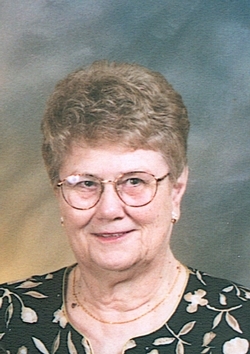 Genevieve Lloyd, 87, of Dunkirk passed away October 22, 2018. She was born November 27, 1930 in Melwood, MD to William Ernest and Myrtle Catherine (Grierson) Norfolk. Genevieve was raised in Upper Marlboro and attended public schools.

She married John P. Lloyd on June 19, 1948 and they lived in Mitchellville and Upper Marlboro before moving to Dunkirk, where Genevieve has lived for 42 years. She was primarily a homemaker, raising her children and also helping raise other family members children. Genevieve enjoyed crocheting, playing slot machines, traveling, country music, shopping, and bowling.

Genevieve was preceded in death by her husband John P. Lloyd and granddaughter Deanna Renee Lloyd Brooke. She is survived by her daughter Janice Marie Lloyd of Dunkirk, great-grandchildren Bradley John Lloyd and Patrick Allen Brooke, both of Dunkirk and Kyle Anthony Brooke of Salineville, OH, brother Ernest Eugene Norfolk of Upper Marlboro, niece Sharon Beall, nephews Ernest E. Norfolk, Jr., Kevin D. Aley and W. Larry Aley, Jr. and brother in law Walter L. Aley. Arrangements by Rausch Funeral Home.