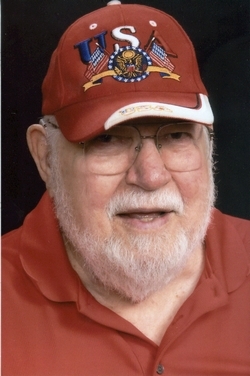 Kenneth Russell Kunkle, 84, of Solomons passed away October 20, 2018 at his residence. He was born December 2, 1933 in Washington, D.C. to Earl W. and Thelma Josephine (Clock) Kunkle. Kenneth was raised in a military family and lived in many different places. His family settled in Arlington, VA where he went to school and graduated from high school.

Kenneth joined the United States Air Force January 19, 1953 and retired as Tech Sergeant February 28, 1973 after 20 years of service. He was also a certified shooting instructor while in the Air Force. Kenneth married Janet Bowen and they lived in Charleston, SC before moving to Huntingtown to raise their children.

Following his retirement from the United States Air Force, Kenneth went to work for the State of Maryland as a corrections officer at the Southern Maryland Correctional Facility in Charlotte Hall, retiring once again after 20 years of employment there. Kenneth enjoyed his gun collection, collecting coins, Tom Clark Gnomes, and turquoise Indian jewelry. He also loved shooting pool, playing in numerous leagues for many years, riding motorcycles, and living on the water.

Kenneth was preceded in death by his wife Janet Bowen Kunkle and son Michael Earl Kunkle. He is survived by his daughter Jennifer L. Jones and her husband Tommy of Huntingtown, grandchildren Justin Chavis and his wife Cristina, and Ryan and Kelsey Chavis, all of Huntingtown, great-grandchild Chloe Chavis, sister in law Arta Sutton, niece Melissa Miller, and nephew Joseph Sutton.

In lieu of flowers, expressions of sympathy in Mr. Kunkle's name may be made to Calvert Hospice. Arrangements by Rausch Funeral Home.