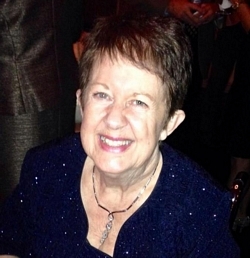 Nancy Lee Sipes, 77, of Swan Point, MD passed away on October 18, 2018 in Waldorf, MD. Nancy was born on May 3, 1941 in Luray, VA to the late Gilbert and Cora Hoak. Nancy was a Craft business owner, she collected antiques. She was a member of the Garden Club and also was a preschool teacher for 7 years.

She is survived by her loving husband of 62 years Charles Sipes; daughters, Deborah Goodwin, Charlene Randall (Ted), and Michelle DeLane (Stephen); sisters, Wanda Foltz and Linda Geer; grandchildren, Jimmy Goodwin (Hanna), Paige Goodwin, Chase Goodwin, Lizzie Goodwin, Niki Livingston (Jonah), Teddy Randall (Ashley), Katie May (Jared), Melissa Newmann (Skye), Zachary DeLane, and Kendall DeLane; great- grandchildren, Josie Stroman, Caje Stroman, MJ Livingston, Willow Livingston, and Indie May.

The family will receive friends at New Life Church Chapel (9690 Shepherds Creek Place, La Plata, MD 20646) on Monday, October 22, 2018 from 9 AM until the time of Service at 10:30AM. Interment to be held at a later date at The MD Veterans Cemetery (11301 Crain Hwy., Cheltenham, MD 20623). Arrangements by Arehart Echols Funeral Home.