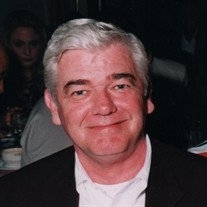 Joseph Graham Wynne Jr., 76, of Owings, MD passed peacefully on Wednesday, October 17, 2018 with his loving wife, Judy by his side. Joseph is also survived by one son; Christopher Lundell, of Oroville, CA, four daughters; Sherry Tucker, Deborah Groce, Rosaline Wynne-Meador, and Susan Dembrow, along with twelve grandchildren, three great- grandchildren, his sister; Jeanie Wagner, and brother; Craig Wynne. He also leaves behind his faithful companions; "Abby" the cat and "Sammy" the bird. Joseph was predeceased by his sister; Patricia Webber, his parents; Joseph Wynne Sr. and Rosaline Wynne.

Joseph was passionate about railroad history and often spent his time collecting railroad memorabilia. He served in the United States Navy and was proud to be on the first nuclear powered submarine; the "USS Shark". He spent most of his life as a union electrician, local #IBEW 26. Of all his accomplishments and values, he treasured his family the most.

A viewing will be held at Lee Funeral Home Calvert, P.A. 8200 Jennifer Lane, Owings MD 20736 on Saturday, October 20 from 10 am until start of funeral services at 11:30 am. Burial will be held at Resurrection Cemetery following services, 8000 Woodyard Road, Clinton, MD 20735.