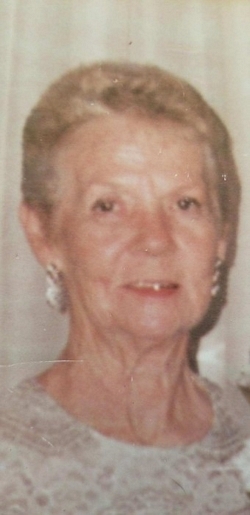 Loretta Darlene McClelland, 80, of Huntingtown, MD, passed away in Prince Frederick, MD on October 16, 2018. Loretta was born in Ranier, Washington on October 31, 1937 to the late Leon and Rose Bonny Barnhouse. She had lived in Calvert County for the past 12 years. She had worked as a hair stylist and her hobbies included dancing and playing bingo.

Loretta is survived by her sons, Rickey McClelland of Arkansas; Frank (Janet) McClelland of West Virginia; Dan (Kathy) McClelland of Florida; Jay (Pam) McClelland of Texas and Scott McClelland of Maryland; daughters, Paula McClelland of Washington; Donna McClelland of Arkansas; Cindy Brown of Florida and Retta McClelland of Maryland; sister, Sally Strand of Washington; 23 grandchildren and 24 great-grandchildren. She was preceded in death by her husband, J.C. McClelland; daughter, Catherine Frye; brothers, John, Tom, Leonard, Vic and Bill Barnhouse, grandson, Billy McClelland and granddaughter, Rachel Brown.

Memorial contributions may be made to the Parkinson's Foundation of the National Capitol Area, 8830 Cameron Street, Suite 201, Silver Spring, MD 20910. Arrangements by Raymond Wood Funeral Home.