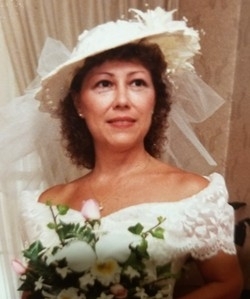 Patricia Ann (Norris) Housley, 67, of Summerville, SC (formerly of Leonardtown, MD) passed away peacefully on Tuesday, October 9, 2018, at her home surrounded by her loving family. She was born March 2, 1951 in Leonardtown, MD to the late John Berkman Norris, Sr. and Loretta Beaven Norris of Leonardtown, MD.

She is a graduate of Towson State University. She was employed by Verizon Communications for 30 dedicated years when she retired in 2006. She loved to travel, play golf, and bunco. She also was an avid shopper and enjoyed buying gifts for friends and family. If she heard of a need, she was ready to go shopping to meet it.

Patricia is survived by her husband of 27 years, Ronald Frederick Housley of Summerville, SC; her daughter, Sara McSherry (Horsey) Dunaway (Sean) of Mt. Pleasant, SC; her son, Matthew Randolph Horsey (Heather) of Denver, CO; her mother, Loretta Beavan Norris; brother, John Berkman Norris, Jr (Mary Helen); sister, Mary Loretta (Norris) Copado (Greg) all of Leonardtown, MD; her brother, Paul Julius Norris (Margaret) of Bluffton, SC; 3 grandchildren: Olivia Ann Dunaway, Jackson Thomas Dunaway and Henry Berkman Horsey; and many extended family and friends. She is preceded in death by her father.

A Graveside Service will be celebrated by Reverend David Beaubien on Monday, October 15, 2018 at 11:00a.m., at St. Aloysius Catholic Cemetery in Leonardtown, MD. In lieu of flowers, memorial contributions may be made to the St. Jude's Children Hospital, 501 St. Jude Place, Memphis, TN 38105 or online at http://giftfunds.stjude.org/patriciahousley. Arrangements by the Brinsfield Funeral Home, P.A.