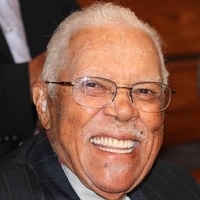 Joseph Nathaniel Proctor Sr., was born on March 14, 1931 in Pomfret, Maryland to William Raymond Proctor and Mary Omie (Queen) Proctor. Joseph was the youngest of seven children from this union. On October 8, 2018, Joseph peacefully answered God's call to his heavenly home from his daughter Stephanie and son-in-law James' home in Mundelein, Illinois.

Joseph attended Charles County public schools and graduated from Pomonkey High School in Pomonkey, Maryland in June 1948. He enlisted in the U.S. Army following high school and completed his basic training at Fort Dix, New Jersey. He was transferred to Fort Campbell, Kentucky after basic training and later deployed to the Korean War. Once his Korean War tour was over in February 1952, he was assigned to Sparta, Wisconsin as a Non-Commissioned Officer of Field Fortification Training.

On June 21, 1952, Joseph was joined in matrimony to Mary Anna Thomas at St. Francis DeSales Church in Benedict, Maryland. From this union, they were blessed with five children born at several military bases - Stephanie Edwana and Marie Antoinette at Fort Leonardwood, Missouri; Natalie Anne at Augsburg, Germany; Joseph Nathaniel, Jr. at Fort Knox, Kentucky and Dierdre Bernadette at Fort Belvoir, Virginia.

Joseph was stationed in many places around the world throughout his 20-year military career. He was stationed, in addition to those previously mentioned, in Stanstead, England, Fort Gulick, Panama, as well as, an additional tour in Korea and Vietnam. Joseph received many honors during his military career; The Bronze Star Medal, Army Commendation Medal, Good Conduct Medal, Meritorious Unit Emblem, Vietnam Service Medal and the Vietnam Campaign Medal. He retired from the U.S. Army on July 31, 1968 as a SFC E7. Joseph was a very proud Army veteran.

On August 29, 1969, Joseph began employment for the Department of Public Works in Washington, DC as an Engineering Technician. He was the Chief Inspector when he retired on March 31,1989. On February 4, 1978, Joseph married his second wife, Corinne Woodard and in 1990 they moved to Palm Coast, Florida. Joseph really loved living in the sunshine state where he enjoyed swimming in his backyard pool, spending days at different beaches and the many social events with the Palm Coast 'family.' He enjoyed having family, especially the grandchildren and friends, visit their Florida home, until they returned to Maryland in 2005.

Joseph was an avid bowler who participated in leagues for many years. He enjoyed watching westerns, boxing, baseball and football. The Washington Redskins was without a doubt his #1 team. However, after moving to Illinois, he started rooting for the Chicago Cubs and Chicago Bears.

When it comes to food, Joseph's favorite meal was ham, stewed tomatoes, mashed potatoes and cabbage. A slice of bread, or a roll, with butter was a must with every meal. His nickname, 'Hardy,' came from his love of beans of any type, but especially baked beans, or 'Hardy' beans. Also, it can't go without mentioning that he savored a McDonald's fish sandwich and liked a little something sweet after dinner. Joseph's beverage of choice was Kool-Aid in his early years, which was replaced with Jim Beam and sprite in his adult years.

Joseph was preceded in death by his second wife, Corinne, daughters; Marie Rollison (Tom-deceased) and Natalie Webster (John); brothers, Raymond Jr., Shirley and Charles; sisters, Virgie, Myrtle and Cliftine; grandson, Nigel Savoy and nephew-in-law and friend, James Greenhow.

Joseph leaves behind to cherish his memory three children; Stephanie (James) Hawkins, Joseph N. Jr. and Dierdre Wilson; three step-children, Mary Denise Woodard, Gary Woodard and Monique Woodard; twelve grandchildren, Tara Hawkins, James (Lindsey) Hawkins, II, Zuriel Savoy, Gamaliel Savoy, Nathaniel Rollison, Ashley Webster, Tarquesha Proctor, Bradley Joseph, Naquia Proctor, April Proctor, Tony (Deisy) Wilson and Tiffany Wilson; eight great- grandchildren, Nadia Smith, Jaelynn Hawkins, James Hawkins, III, Stefon Savoy, Christian Savoy, Pernell Savoy, Sydney Edmons, and Zoe Wilson. He leaves his first wife, Mary Anna Proctor, who remained a close friend and very close nieces, Rose Greenhow and Yvonne Johnson, as well as a host of other relatives and friends.

Viewing, 3:00pm until 6:00pm, Prayers, 4:00pm, Sunday, October 21, 2018 in the Chapel of Thornton Funeral Home, P. A. Viewing, 9:00am until Mass of Christian Burial, 10:00am, Monday, October 22, 2018 at Sacred Heart Catholic Church, 201 St. Mary's Avenue, La Plata, Maryland 20646. Interment, 1:00pm, Maryland Veterans Cemetery, 11301 Crain Highway, Cheltenham, Maryland 20623.