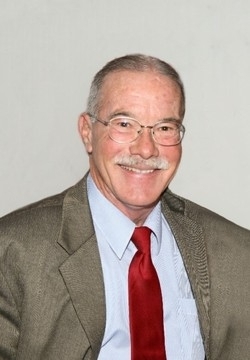 John Andrew "Jack" Bowes, 68, of Tall Timbers, MD died on September 27, 2018. He was born on September 21, 1950 in Washington, D.C., to Joseph Ford Bowes and Helen Audrey Cranston Bowes. Jack was a lifelong resident of St. Mary's County and a graduate of Little Flower School (1964) and St. Mary's Ryken High School (1968). He also attended St. Mary's College.

His employments included handyman/grounds keeper at Jubilee Farms and assistant manager/picture framer at Bowes Books. He retired from Dyson's Hardware Store in St. Indigoes, MD after many years as manager. His special interests included old cars, family genealogy, antiques and making the rounds to visit friends and family, especially on the holidays.

Jack is survived by his brothers, Joseph F. Bowes, M.D. (Helene) of Compton, MD and George Michael "Mickey" Bowes (Laurie) of Tall Timbers, MD; his sisters-in-law Patricia Bowes of Tall Timbers, MD and Margie Bowes of La Plata, MD; and many nieces and nephews and extended family and friends. In addition to his parents, he was preceded in death by his brothers, Robert H. "Bob" Bowes, of Tall Timbers, MD and Daniel R. Bowes, of La Plata, MD.

There will be a gathering of friends and family to commemorate Jack's life on October 9, 2018 at Brinsfield Funeral Home, Leonardtown, MD. Memorial contributions may be made to Little Flower School, 20410 Point Lookout Road, Great Mills, MD 20634. Arrangements by Brinsfield Funeral Home of Leonardtown, MD.