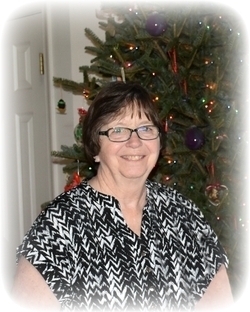 Lucy Loker Timmons, 70, of Leonardtown, Maryland died on September 26, 2018 at Medstar Georgetown University Hospital in Washington, DC surrounded by her children. She was born in Leonardtown, Maryland to the late William (Aleck) A. Loker, Sr. and Margaret W. Loker.

In 1965, Lucy graduated from St. Mary's Academy in Leonardtown, MD and in 1969 she graduated from the College of Notre Dame of Maryland (now Notre Dame of Maryland University) with a Bachelor of Arts in French. Over her lifetime, she was employed as a seamstress and later as a stenographer, business manager for her father and several physicians' offices in the Leonardtown area, including for her late husband, Dr. Robert Timmons.

On February 23, 2001, Lucy married her beloved husband, Robert (Bob) William Timmons, MD in Leonardtown. Together, they celebrated over 14 wonderful years of marriage until his passing in 2015. She was a member of the Leonardtown Church of the Nazarene. Lucy was an excellent cook and made many delicious dishes, especially her famous spaghetti. She was a voracious reader. Lucy was a skilled seamstress, crocheting many blankets, and she used to quilt and do needlepoint. She was a talented pianist and had a beautiful voice. She loved singing with fellow members of her church. Her other hobbies included working in her yard with her husband and travelling, especially to Hawaii and Disney World. Her family was her greatest pride and joy with whom she loved spending as much time as possible. She particularly enjoyed spoiling her grandchildren and her beloved dog, Ginger. She was active in the community and her church. She had the biggest heart and would do anything for anyone, putting others ahead of her own needs.

She is survived by her brothers William (Aleck) A. Loker of Bluffton, South Carolina and Thomas (Tom) W. Loker of Danville, CA; her children with John F. (Frank) Graves, Sr., John (Jef) F. Graves, Jr. (Laura) of Dowell, MD, Leslie A. Nevala (Brian) of Leonardtown, MD and Julie E. Kronen (Mike) of Silver Spring, MD; her stepchildren with Dr. Robert (Bob) Timmons, Megan L. Glover (Jay) of Frederick, MD, Sarah A. Chase (Ted) of Arlington, VA, and Robert (Robbie) N. Timmons (Melissa) of Bethesda, MD; 13 grandchildren: Bethany and Caroline Graves, Emily Nevala, Jackie, Gabe and Oliver Kronen, Madison and Cameron Glover, Taylor, Michael and Casey Chase, and Grace and Jackson Timmons. In addition to her parents and husband, Lucy was predeceased by her sister, Margaret (Peggy) L. Bell.

Family will receive friends for Lucy's Life Celebration on Thursday, October 4, 2018, from 5:00 to 8:00 p.m., with a prayer service celebrated at 7:00 p.m., at Brinsfield Funeral Home, P.A., 22955 Hollywood Road, Leonardtown, MD 20650. A Funeral Service will be celebrated by Reverend Paul MacPherson on Friday, October 5, 2018 at 10:00 a.m. at Church of the Nazarene, 22730 Washington Street, Leonardtown, MD 20650. Interment will follow at Our Lady's Medley's Neck Catholic Cemetery in Leonardtown, MD. Pallbearers: Brian Nevala, Mike Kronen, Robbie Timmons, Jay Glover, Ted Chase and Troy Nevala. Honorary Pallbearers: Gabe and Oliver Kronen. Memorial contributions may be made to Leonardtown Church of the Nazarene, P.O. Box 1110, Leonardtown, MD 20650-1110. Arrangements by the Brinsfield Funeral Home, P.A., Leonardtown, MD.