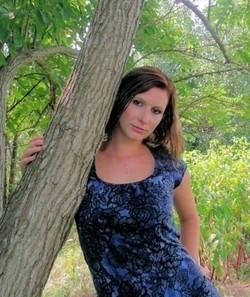 Alicia Anne Suarez Barosio, 34, of Great Mills, MD died peacefully on September 20, 2018 at Hospice House of St. Mary's in Callaway, MD surrounded by her loving family. She was born on January 10, 1984 in Millington, TN to Royce A. Suarez and Connie J. Harvey. In addition to her parents, Alicia also survived by her children: Damian Evans and Donna Suarez; her siblings Catrina Suarez and Richard Suarez.

Alicia was a devoted loving mother. She loved the Arts, drawing, sketching, and painting. She enjoyed cooking and watching movies with her son and daughter. She loved her fur babies, which included her dog Lightening and other pets.

A Graveside service will be held on Saturday, September 29, 2018 at Evergreen Memorial Gardens, Chancellors Run Road, Great Mills, MD 20634. Interment will be private. Arrangements by the Brinsfield Funeral Home, P.A.