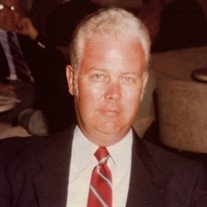 Charles E. "Chuck" Dammann, 77, of Owings, Maryland passed on Sunday September 23, 2018 at his residence. Born in Hillsboro, IL he was a son of the late Lorene(Duffy) and Charles E. Dammann Sr. He was the beloved husband of Faye R. (Jenkins) Dammann. They celebrated their 44th wedding anniversary on August 12, 2018.

He was a veteran of the United States Army where he was a member of the 82nd Airborne Division. He was a Maryland State Trooper for 22 years retiring in December 1987 as a First Sgt. He then became a Maryland State Fire Marshal, retiring in 2008 after 20 years of service. He enjoyed doing yard work and working around his home, going to crab feasts, traveling to Myrtle Beach, cooking, and spending time with his family and friends.

Along with his wife he is survived by two daughters; Tanya Helms(Tom) and Lynda Ose(Wendell), a son; Charles E. Dammann, a sister; Jane Ohlsson, two brothers; Bob Dammann(Dee) and Carey Dammann(Celeia) and his beloved Stafford Terrier; Sarge.

Friends may call on Thursday September 27, 2018 at Lee Funeral Home-Calvert, 8200 Jennifer Lane, Owings, MD from 10-11:30 am followed by a funeral service at 11:30am. Burial will follow at Cedar Hill Cemetery, Suitland, MD.