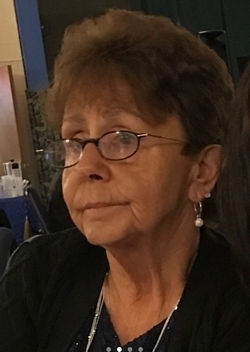 Mary was born on July 25, 1950 to George and Helen Swann. She was one of 7 children. She grew up in Benedict, MD where she attended church and worked until she was united in holy matrimony to Charles Mister. They lived in Calvert County for a short period of time before settling in Prince George's County. They had 3 children (Holly, Chuck & Wendy) She was an amazing wife, mother & friend. Her family always came first.

She began her career as a Cafeteria Supervisor in 1981 with Prince George's County Public Schools. During her tenure of over 30 years, she spent her time at two different schools. Crossland High School and Rosaryville Elementary School. She was not the ordinary worker. She treated all the students as if they were her own children. She made sure that she took care of those children that were less fortunate.

After retirement, she spent her time with her children and grandchildren. Her grandchildren gave her so much pride. Caitlin, Stamati, JT, Nicholas & Nathan. She was truly an exceptional woman. She is now at eternal peace and reunited with the one true love of her life, her husband. Please do not grieve, for this woman lived her life to the fullest with the kindest heart. Arrangements by Rausch Funeral Home.