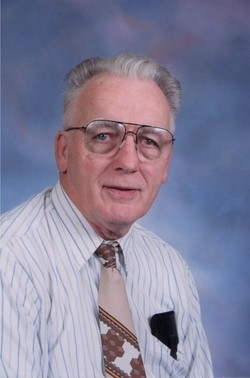 John James Shea, 83, of Avenue, MD passed away on Wednesday, September 12, 2018, at Montgomery Hospice, Inc at the Casey House in Harwood, MD surrounded by his loving family. He was born on June 20, 1935 in Massachusetts to the late Jeremiah Shea and Nora Donahue Shea. On August 14, 1976, he married his beloved wife, Ann Shea at St. Bernadette's Church in Silver Spring, MD. Together they celebrated over 42 wonderful years of marriage.

He was employed by the St. Mary's County Board of Education as a dedicated teacher at Leonardtown Middle School until his retirement. After retiring he continued to work for the schools as a substitute teacher for many years and as the Principal of Mother Catherine School. He also volunteered at the Health Department for several years, helping others. He was a member of the Knights of Columbus and was often seen working the BINGO at Father Andrew White Catholic School in Leonardtown, MD. He was an avid stamp collector and had a large stamp collection. He also enjoyed having his morning cup of coffee with his friends at the Chaptico Market. He was an active member of the community and loved to socialize. He also loved his pet toy poodle, "Casey," who preceded him in death.

In addition to his beloved wife, John is survived by his sister, Catherine Barry of Norwood, MA; special friends, Dana Russell and Dr. Sara Johnson; and extended family and friends. In addition to his parents he is also preceded in death by his brothers, Jeremiah Shea and his twin brother, Joseph Shea.

All services will be private. Memorial contributions may be made to Our Lady of the Wayside Catholic Church, 37575 Chaptico Road, Chaptico, MD 20621 and the Seventh District Volunteer Rescue Squad, P.O. Box 7, Avenue, MD 20609. Arrangements by the Brinsfield Funeral Home, P.A.