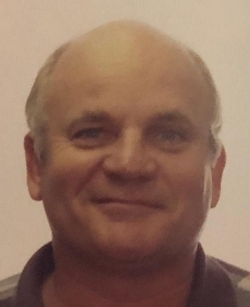 Mr. John Elias Herndon Jr., born on August 16, 1944 in Savannah, Georgia, passed away at age 74, on September 4, 2018, in Vidalia, Georgia. John served in the United States Navy from 1963 to 1969 during the Vietnam War and later worked as a federal civilian employee for the Department of the Navy as an Electronic Technician for Air Traffic Control systems until he retired in 2003. John was the loving husband of Patricia Herndon.

John is survived by his son, Danny Villa; their daughters Petra Utara (Christian), Kim Wasem, and Angela Herndon; grandchildren Taylor, Lorin, and Mason; brothers David Herndon (Sharon), Tony Herndon (Judy), and Joey Herndon (Renee); and sisters Louise Edenfield (Ed) and Ann Stille. John was an avid golfer and also enjoyed hunting and fishing. He was a unwavering Washington Redskins fan and loved watching sports. John was a kind man, willing to do anything for those in need and will be missed by his family and friends.

In lieu of flowers, those who wish may donate in John's name to the Moffitt Cancer Center by visiting their website at give.moffitt.org. When donating, please select "Research" under "Direct My Gift". A memorial service will be scheduled at a later date. Arrangements by Ronald V. Hall Funeral Home.