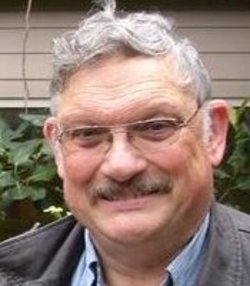 Kenneth James Hubley, 67, of California, MD passed away on September 2, 2018 surrounded by his loving family. He was born on January 8, 1951 in Boston, MA to the late Stephen James "Jim" Hubley and Helen Marie Devery Hubley. Ken is a graduate of Parks College (Now called, University of St. Louis) where he earned a Bachelor of Science degree in Aeronautical Engineering. He was a member of ALPHA ETA RHO fraternity.

On August 17, 1974 he married his beloved wife, Jennifer Nora Mitchell in Framingham, MA. Together they celebrated over 44 wonderful years of marriage. He was employed by the Department of Defense as a dedicated Aeronautical Engineer until his retirement on March 31, 2012. He was a volunteer with the Boy Scouts for many years and was dedicated to helping young men become successful in boy scouts.

His hobbies including gardening, spending time on his boat and fishing. He loved to fish, including surf fishing. He was skilled at fixing cars and airplane engines and spent many hours working on them. Another hobby he enjoyed was flying radio controlled gliders. His family was his greatest love, especially spending time with this children and grandchildren. He enjoyed taking family vacations to the Outer Banks every year.

In addition to his loving wife, Jennifer Nora Hubley; Kenneth is also survived by his children: Jeannette Nicole Ruby (Jonathan) of California, MD; Christopher Karl Hubley (Kim) of Cincinnati, OH, and Stephen Michael Hubley of California, MD; sister, Ellen Dick, of North Chelmsford, MA; grandchildren: Hailey Hubley, Lily Hubley, Eli Ruby, and Benjamin Hubley; and many extended family and friends. He is preceded in death by his parents.

Family will receive friends on Sunday, September 16, 2018 from 1:00 to 4:00 p.m., with a Prayer Service at 3:00 p.m., at Brinsfield Funeral Home, 22955 Hollywood Road, Leonardtown, MD 20650. A Mass of Christian Burial will be celebrated by Reverend Michal Sajnog on Monday, September 17, 2018 at 11:00 a.m. at Immaculate Heart of Mary Catholic Church, 22375 Three Notch Road, Lexington Park, MD 20653. Interment will follow in the church cemetery. Serving as pallbearers will be Stephen Michael Hubley, Christopher Karl Hubley, Ed Breau, John Ruby, and Les Ryan. Memorial contributions may be made to the Alzheimers Association of Maryland, 10665 Stanhaven Place, Suite 205D, White Plains, MD 20695. Arrangements by the Brinsfield Funeral Home, P.A.