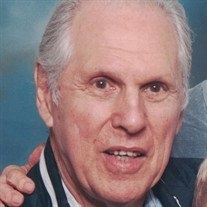 Thomas Leo Chappelear died on September 1, 2018 at Myrtle Beach Rehab in Myrtle Beach. He was 102 years old. Thomas Leo was a devoted husband, father, grandfather, great grandfather, and great-great grandfather. He lived in Maryland for 96 years before moving to South Carolina. He was a devoted member of Good Shepherd Church in Waldorf, Maryland.

He is survived by daughter, Mary Jane Williams and son, Thomas Leo Chappelear Jr. and his wife Phyllis T. He is also survived by six grandchildren, 14 great grandchildren, and two great-great grandchildren.

Friends received on Friday, September 7, 2018 from 10AM until time of Funeral Service at 11:30AM at Raymond Funeral Service Chapel, 5635 Washington Avenue, La Plata, Maryland 20646. Interment to follow at Cedar Hill Cemetery, 4111 Pennsylvania Avenue, Suitland, Maryland 20746.