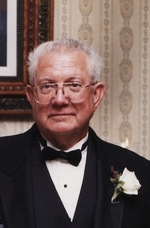 Russell Clayton Plunkett, 78, of Clements, MD passed away on August 29, 2018. He was born on December 7, 1939 in Indianapolis, Indiana and was the son of the late Lavone Mozzell Brown Plunkett and Kenneth Alvin Plunkett. Russell graduated from St. Petersburg High School in 1957, and received his masters from Embry-Riddle Aeronautical University in 1990.

Russell was the loving husband of the late Mary Agnes Hammett Plunkett whom he married in Sacred Heart Catholic Church Bushwood, MD and who preceded him in death on August 16, 2014. He is survived by his children; Gregory Alan Plunkett (Erika) of New Kensington, PA, Sharyn Hutson (Mike) of Avenue, MD. 3 grandchildren Jennah Hutson, Jared Hutson and Justin Plunkett, as well as his sister Barbara Jean Brenner. He was preceded in death by his sister Mary Ann Black.

Russell served in the United States Navy from June 26, 1958 to June 25, 1962, and moved to St. Mary's County, MD after being stationed at Patuxent River Naval Air Station. He was in the United States Navy Reserves from 1962 to 1998. Russ worked for the Department of Defense as an Electronics Technician, retiring in 1998.

A Mass of Christian Burial will be celebrated on Thursday, September 6, 2018 at 10:00 AM in St. Francis Xavier Catholic Church Leonardtown, MD with Father Rob Maro officiating. Interment will be private. Pallbearers will be Mario Espinoza, Gary Hammett, Gregory Plunkett and Mike Hutson. Arrangements by Mattingley-Gardiner Funeral home.