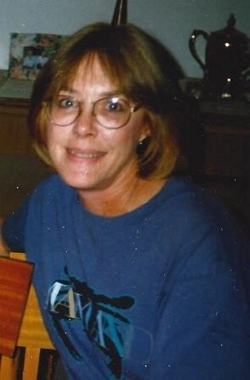 Helen C. Rickert was called home on September 1, 2018 at her residence in Lusby, MD. She was born on November 7, 1945 in Alexandria, VA. She was preceded in death by her parents, Howard (Pappy) C. Rickert and Margaret (Peggy) Thomas Rickert and her sister, Margaret (Betty) Rickert Cram Roberts. She is survived by several nieces and nephews.

She was employed with the federal government and traveled to the Far East, Europe, South and Central America. She enjoyed the love of her family, her pets, walking the beach, and being the historian for her church. She was an avid genealogist.

Family will receive friends at Solomons United Methodist Church on Thursday, September 6, 2018 from 10:30 am until time of service at 11:30 am with Rev. Dottie Yunger and Rev. Irvin Beverly officiating. Interment will be on Friday, September 7, 2018 at 1:00 pm in National Memorial Park Cemetery, Falls Church, VA.

Pallbearers will be David Cram, Austin Cram, Shaun Cram, Dana Cram, Glenn Meyers, and Larry Miller. In Lieu of flowers, please consider making a gift in Helen's Name to Solomons United Methodist Church, P.O. Box 403, Solomons, MD 20688. Arrangements provided by Rausch Funeral Home, P.A., Lusby, MD. Arrangements by Rausch Funeral Home.