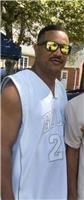 Francis Aubrey Dickerson Jr., 55, of Hollywood, MD departed this life peacefully, being called to eternal rest on Sunday, September 2, 2018. Moochie, as he was affectionately known, was born to the late Francis Aubrey and Agnes Loretta Dickerson on August 11, 1963. Moochie was educated in the St. Mary's County public school system, graduating from Chopticon High School in 1982. He was employed at Calvert Cliffs Nuclear Power Plant right after high school. Moochie went on to work as an Explosive Worker at the Naval Ordnance Station, in Indian Head, MD. He went to work at Mechanicsville Building Supply until he had to stop due to health issues.

Moochie is best remembered for his witty sense of humor, gentle demeanor, and his love for his family and pets. He simply loved his wife and his kids and did what he needed to ensure that they were taken care of. All of his ""beautiful nieces"" were his favorite. His nephews were his road dogs. Moochie reminded each and every one of them of this through his daily calls to all of them. He loved to spend countless hours at the race track where he raced a 1969 Chevy Camaro. He got great pleasure out of babysitting family member's kids and being the family grill master at cookouts and family gatherings. He simply loved to cook. Most of all, Moochie enjoyed making others smile. He achieved this by talking smack and cracking jokes. Moochie was the life of any event, including his own hospital stays. He kept the nurses and doctors laughing. Finally, Moochie always ended a conversation saying ""I love you"", followed by a kiss on the forehead if he was in your presence.

Moochie was a devoted husband, attentive father, and loving brother, and uncle to many. Everyone loved Uncle Moochie. He had a big, winning personality to accompany his glowing smile. His presence lit up any room.

Moochie was preceded in death by his parents; brothers, John ""Junior"", Roosevelt, Carnell and Patrick and sisters, Linda and Audrey. Moochie leaves to cherish his wonderful memories his wife, Lori; sons, Martell, Jarrett and Justin; daughter, Jaliyah; step mother, Shirley T. Dickerson; siblings, Dianne Thomas, Shirley M. Dickerson, Mary Dickerson, Jackie Ballard, Norman Dickerson and Charles Dickerson; mother-in-law, Shirley Gross; sister-in-law, Nicole Salley; brothers-in-law, William Gross, Jr. and Derrick Gross; pets, Grizzly, Cloudy, Budda and Tank and a host of family and friends.

Family and friends will unite on Monday, September 10, 2018 for visitation at 9:00 am until Mass of Christian Burial at 10:00 am at St. Joseph Catholic Church, 29119 Point Lookout Rd, Morganza, MD 20660. Burial to follow at Queen of Peace Cemetery, Helen, MD.

Family would be most appreciative for monetary donations to help with the funeral expenses. Donations may be made directly to Briscoe-Tonic Funeral Home via credit card, certified check, money order or cash. No personal checks accepted.

FYI - Benefit Dance and Dinners on Friday, September 7 at Stardust Lounge, 26130 Three Notch Road, Mechanicsville, MD. Dinners - 5:00 pm Dance - 9:00 pm. $10 donation at the door.