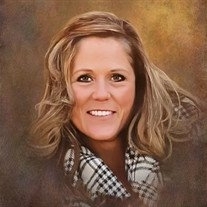 A lifelong resident of Southern Maryland, Joanne was born on September 12, 1966 in La Plata, Maryland. She owned and operated a house cleaning service. Joanne loved being a Mi-Mi and spending time with her family and friends, laying out at the beach and pool, riding motorcycles, listening to Tim McGraw and other country music, shopping, spending time with her dogs Moo Moo, Sadie, and her cat Sophie. She was of the Catholic faith.

Joanne is survived by her father, John Begovich; her mother, Barbara Coburn; her husband of 26 years, Anthony Lusk; her daughter, Kelly Pilkerton and her husband John Pilkerton Jr.; her grandchildren, Presleigh and Corbin Pilkerton.

Visitation on Wednesday, August 29, 2018 from 5PM to 8PM with Funeral Services at 7PM at Raymond Funeral Service, P.A. 5635 Washington Avenue La Plata, Maryland 20646 with Father Y. David Brault officiating. Interment will be private. Memorial contributions may be made to Shriner's Hospital for Children, attention Office of Development, 2900 N. Rocky Point Drive, Tampa, Florida 33607.