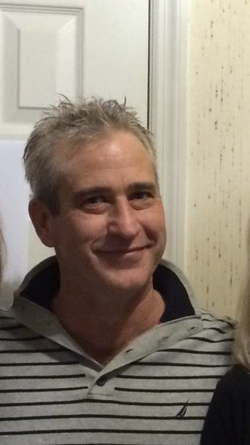 Eugene William Rosenberg II, "Googa", of Hughesville, passed away on August 19, 2018 at the age of 55. Has was born June 25, 1963 in Washington, D.C., the son of Juanita M. Rosenberg and Eugene W. Rosenberg. Brother to the late John Rosenberg.

He is survived by his wife of 29 years, Elizabeth Christine Rosenberg and two children; Sarah E. Blauvelt of Sacramento, CA and Eugene William Rosenberg III of Hughesville, MD, brother Raymond Rosenberg and wife Shari of Edgewater, MD, brother Steve Rosenberg and wife Christy of Richmond, VA and nieces and nephews.

Growing up in Fort Washington, he attended Eugene Burroughs Middle and then Friendly High School where he enjoyed playing football, lifting weights and driving his favorite gold Trans Am. Googa, as he was so affectionately known, was a dreamer, a dog lover, a father, and a best friend to all who knew him.

He was truly one of a kind. He spent much of his time with his two Vizslas', Beauty and Bella, enjoying the outdoors and hunting. He loved to spend his off time traveling to the beach and being with his family and friends. His presence will be missed and his life will be celebrated. Arrangements by Rausch Funeral Home.