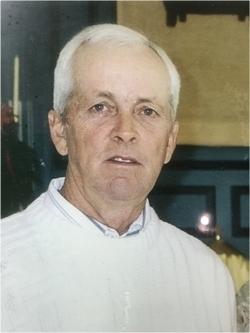 Joseph Lawrence (Larry) Higgs Sr., 77, of Leonardtown, MD, peacefully passed away on Thursday, August 16, 2018 at his home surrounded by his children and family members. Larry was born on April 08, 1941 to the late John Leon Higgs, Sr. and Victoria Helen Higgs in Compton, Maryland.

Larry was a retired lifetime waterman. Although he worked other jobs in his younger days such as bricklaying and running Norris' Tavern in Hollywood (now known as the Hole in the Wall), working the water was what he truly enjoyed. Prior to his sickness Larry enjoyed hunting, fishing, shooting pool, playing cards and having grand parties with dancing, laughing and sharing stories with family and friends. As his sickness progressed he enjoyed being surrounded by family, watching the birds on his feeders and the deer and turkeys that frequented his yard. He loved being visited by his children, grandchildren, great-grandchildren and other family members that often visited.

In addition to his parents, Larry was preceded in death by his by his wife, Janey Kaempfe-Higgs, son, John Walter Higgs, grandson, Kristopher Brenton Gray, and brothers, John Leon Higgs Sr., and Vincent Higgs. Larry is survived by his children, Wendy Tippett (Tom) of Leonardtown MD; Joseph Lawrence Higgs Jr, (Pam) of Newburg; Terie Perez (Greg) of King George, VA; Tina McDonald (Bucky) of Chaptico, MD; Sherry Hutson (Carter) of Mechanicsville MD; Jennifer Hemming of Leonardtown MD; and Angel Higgs (Andrew) of WA. Brothers, Solly Higgs (Vina); Buzzy Higgs (Bonnie); sisters Julia Sievertson, Vicky Deagle, Jean Reeves (Ronnie), Ann Mattingly (Donald), and Janice Deagle. Larry is also survived by 12 grandchildren and 11 great-grandchildren and his dear friend Maria.

Family will receive friends on Saturday, August 25, 2018, from 2:004:00 p.m., with prayers recited at 3:00 p.m., at Brinsfield Funeral Home, P. A., 22955 Hollywood Road, Leonardtown, MD 20650. Interment will be private. Memorial contributions may be made to Hospice of St. Mary's 44724 Hospice Lane, Callaway, MD 20620 or the Leonardtown Volunteer Rescue Squad, 22855 Lawrence Avenue, Leonardtown, MD 20650. Arrangements by the Brinsfield Funeral Home, P.A.